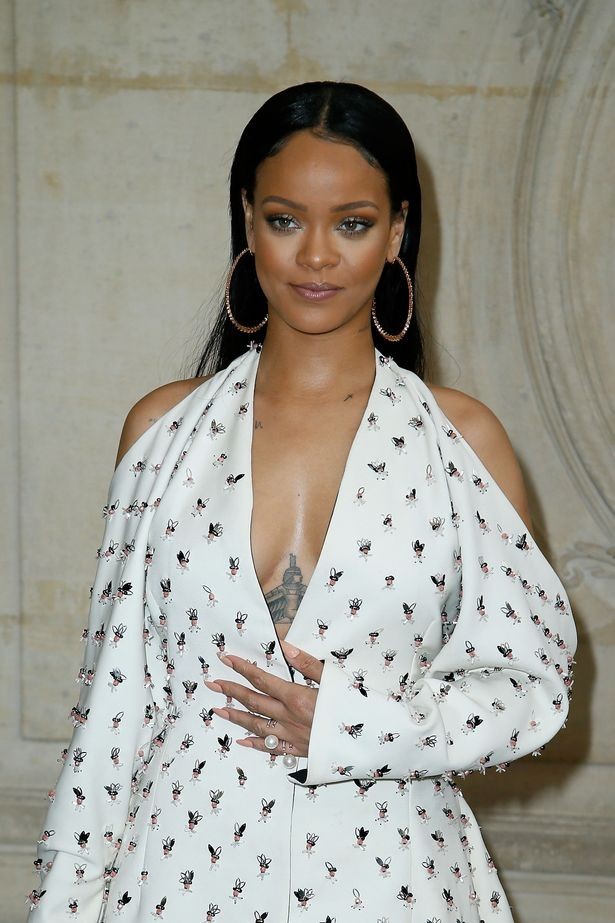 September 30, 2016
At the Dior Spring 2017 show in Paris, Rihanna wore an embellished dress and strappy sandals, looking chic and trendy all at once, as only Rihanna can. Yes you heard correct, she is wearing pieces that are set to be sold in spring of 2017. She is always ahead of the game.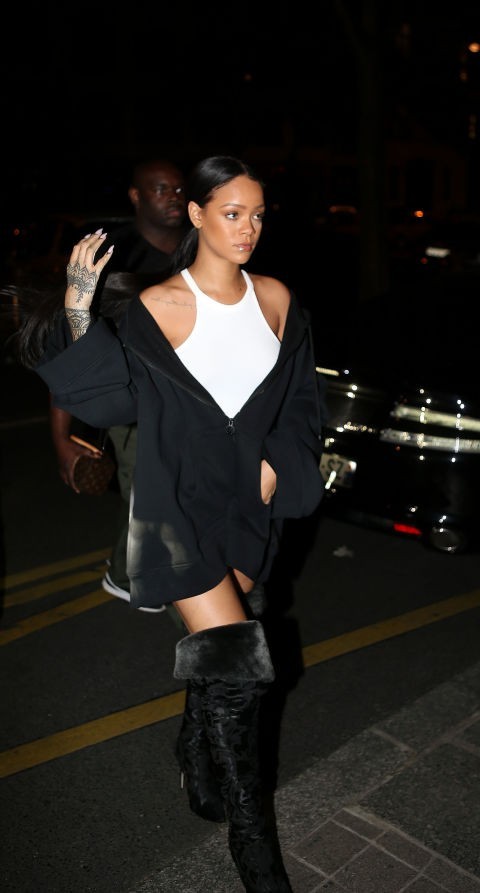 September 29, 2016
In Paris, RiRi stepped out in a black hoodie worn as a dress, white tank, and thigh-high fur boots. Brand Fenty, Puma and Manolo Blahnik. (right)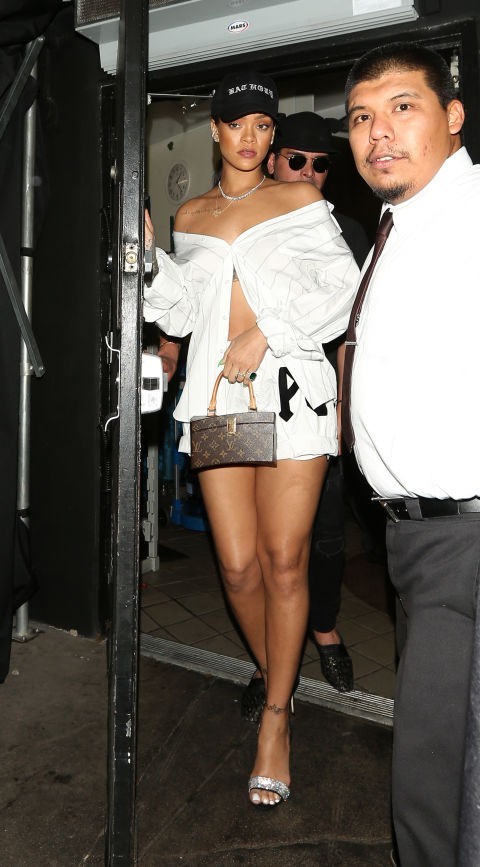 September 15, 2016

Out in West Hollywood, RiRi wore a white button-down top worn off the shoulders and unbuttoned on the bottom to show off her midriff. She paired it with white shorts, a mini Louis Vuitton bag, and strappy sandals.
(Left)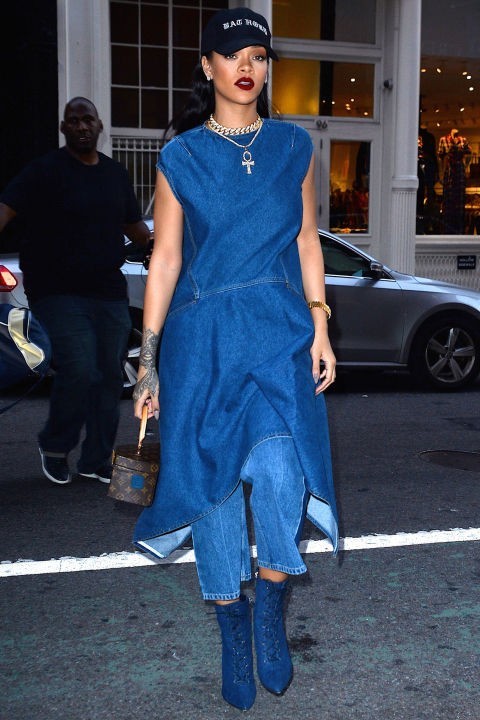 September 5, 2016

Because RiRi can never pack too much denim into one look, she hit the street in NYC donning an asymmetrical denim dress (Balenciaga) paired with matching culottes. She accented the look with a baseball cap, navy suede boots, and a Louis Vuitton handle bag.
WE'D LOVE TO HEAR FROM YOU
LEAVE A COMMENT BELOW AND LET US KNOW WHAT'S YOUR FAVORITE FALL LOOK AND WHY!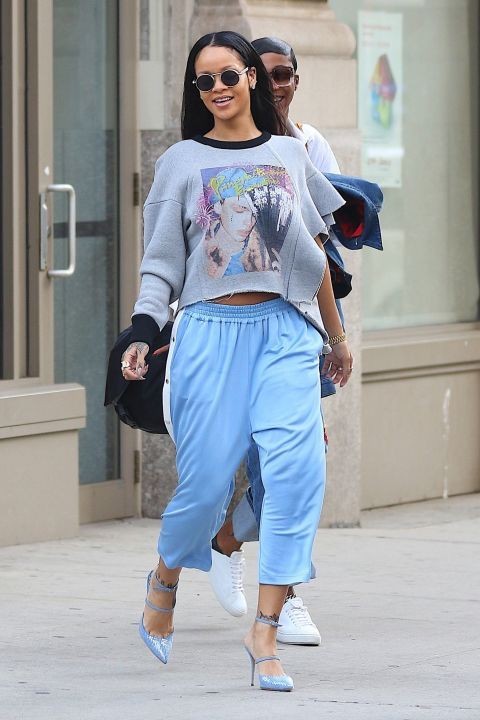 September 2, 2016

The pants we all loved to wear in the '90s—and the pants every prankster loved to rip open when you least expected it—Rihanna's snap-up trackpants are giving us all the nostalgia. I mean what can we say. Sometimes a girl just wants to be comfortable and still slay while doing it.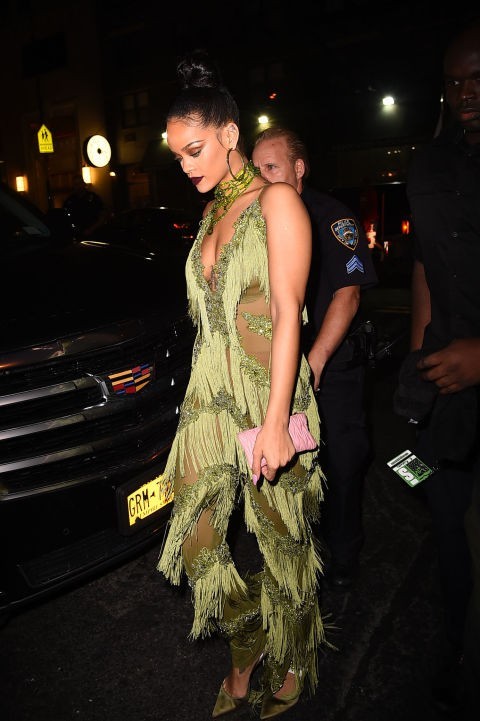 August 29, 2016
Following the VMAs, RiRi continued to be the woman of the hour in a green fringe jumpsuit, matching satin heels (Manolo Blahnik), and hoop earrings. She punctuated the look with a dark plum lip. Abdul Sall at L'Impasse created this amazingness. The one-of-a-kind jumpsuit.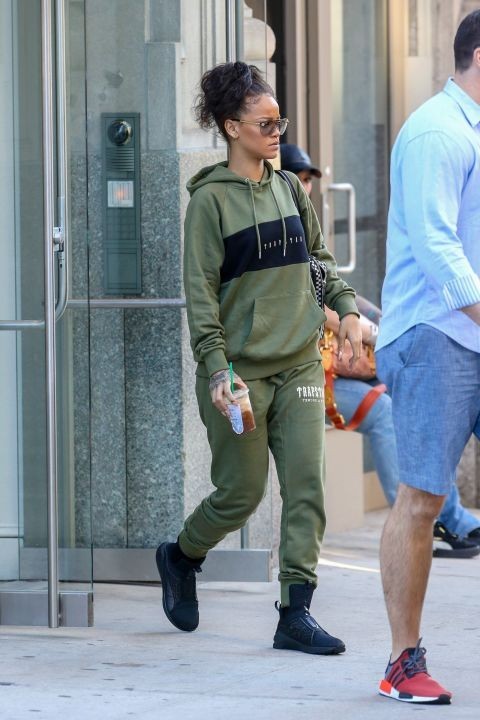 August 23, 2016

She may have left the puffer coat at home, but RiRi kept dressing for the non-existent cold in an army green Trapstar tracksuit and black Fenty x Puma trainers. (left)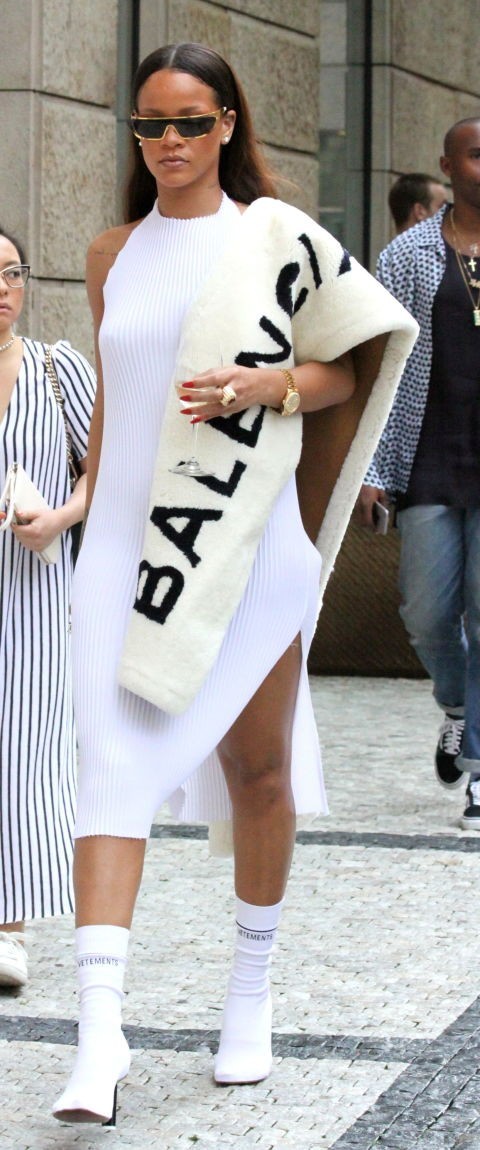 July 26, 2016

Lady after our own heart RiRi has been spotted, yet again, with a wine glass in hand. This time serving up all the slay in her Balenciaga stole, white knit midi dress, and a socks-and-heels combo. (right)
SO JUST WHAT IS YOUR TOP FAVORITE FALL LOOK OF RIHANNA.?
THE BEAUTIFUL FASHION SLAYER, NEVER WAIST TIME SETTING HER TRENDS.
CHECK OUT SOME OF OUR FAVORITE TOP LOOKS SO FAR.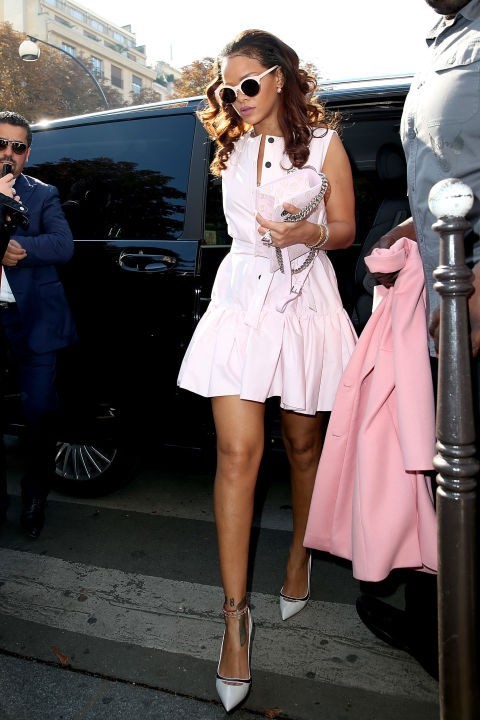 October 3, 2015

In Dior as she enters the designer's store in Paris. (right)